July 19, 2011 in arithmetic, education, Explorelearning, Gizmos, interactive, Interactive Projects, online, online tools, simulations, STEM, teachers, Teaching, Teaching Online, TechFriends(Geeks) by Sue Glascoe

When I was at ISTE this past June, I had the good fortune to visit the Explorelearning booth.   I have seen some of their online math and science interactive simulations (called Gizmos) on their website before, but this time I really wanted to dig deeper.
I obtained a teacher subscription to their full site where I can create classes, and then add the Gizmos I want to each class.  The Gizmos even come with lesson plans and teacher created activities!  You can add your own classroom ideas to a Gizmo as well.

I set up my first class: Math For Elementary Teachers.   I then started adding some Gizmos for my students to view.
On the Explorelearning website the Gizmos are sorted by grade level and topic.   The first one I chose was an interactive lesson on factoring numbers.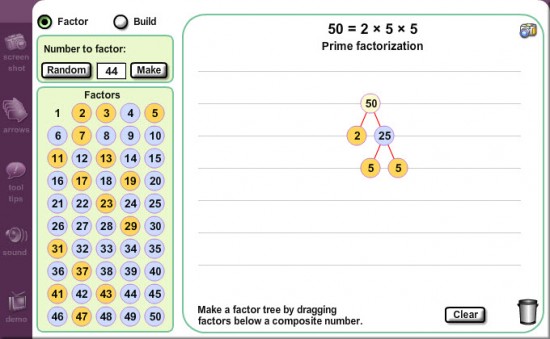 A student can start with any number on the board they want, and then start factoring it by dragging the circles that are factors to the board.  There are great "how-to" videos that go with every Gizmo, in case the student (or the teacher) does not understand how to use the simulation.
When a student has run through the simulation as many times as they want, they can take the assessment at the end.   Some questions are visual, based on the Gizmo (like the example below), and some are numerical to see if they can go beyond using the Gizmo.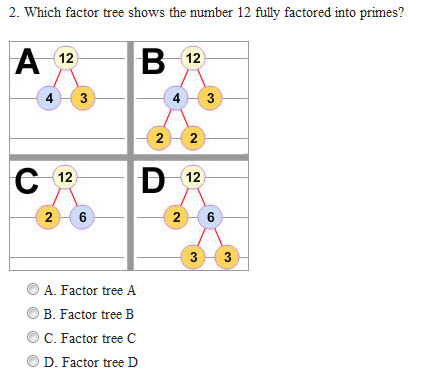 I will have my pre-service students evaluating and choosing their favorite Gizmos for different areas of Elementary mathematics this Fall semester.  I can't wait to see their reactions to these amazing math and science simulations!